PHM follows closely the work of WHO, both through the World Health Assembly amd the Executive Board. A team of PHM volunteers attends WHO bodies' meetings – following the debate, talking with delegates and making statements to the EB. PHM's commentaries cover most of the agenda items of the WHO bodies' meetings and includes a note on the key issues in focus at them, a brief background and critical commentary. Reports on key issues are also prepared. PHM is part of a wider network of organizations committed to democratizing global health governance and working through the WHO-Watch project.
For more information, you can contact the following:
Lauren Paremoer, Steering Council representative of PHM's Global Health Governance Program: lauren@phmovement.org 
Candelaria Aráoz Falcón, GHG Program Coordinator of PHM's Global Secretariat: candelaria@phmovement.org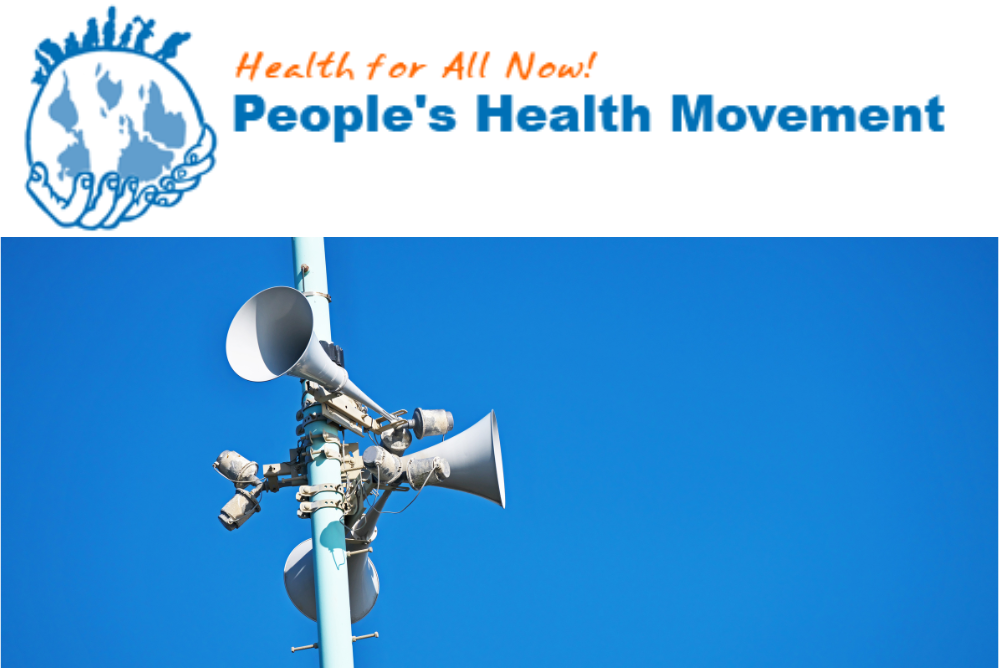 The People's Health Movement -PHM- will participate in the United Nations 78th General Assembly Meeting, which will be held from 20th to 22nd September in New York this year. PHM will set its position at UNGA78 in three of the health related agenda items: Universal Health Coverage -UHC-; Tuberculosis -TB-  and Pandemic Prevention, Preparedness and Response (PPPR).


Follow the proceedings of WHO governing body meetings on (past and current) WHO Tracker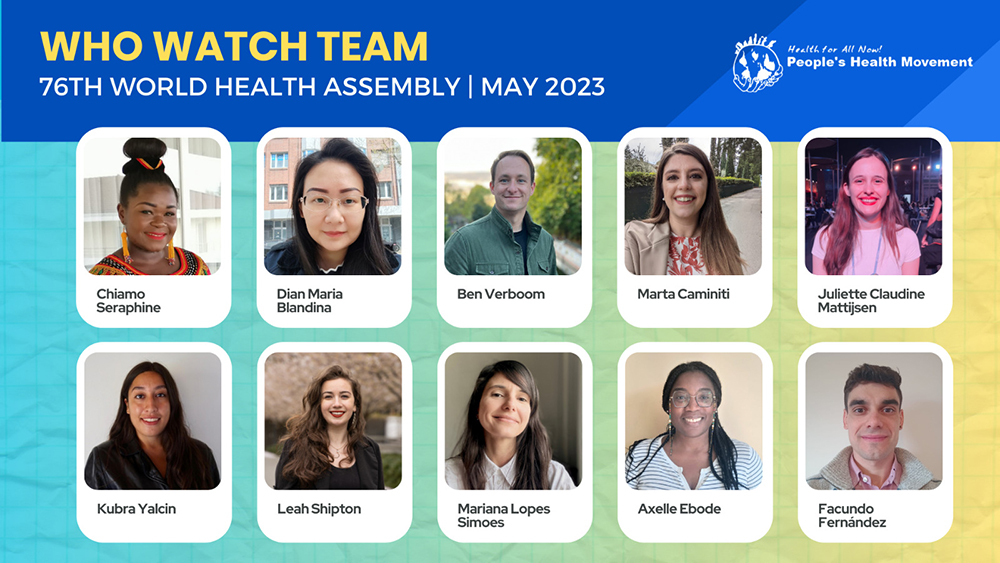 The People's Health Movement's WHO Watch programme closely follows two annual meetings at the World Health Organization - the Executive Board meeting which takes place in January-February, and the World Health Assembly held in May. We undertake this process as part of democratising global health governance. The work is supported by many resource persons of PHM and allied organisations who bring their expertise on specific issues to this forum. WHO Tracker of PHM contains details and our comment on many issues of importance.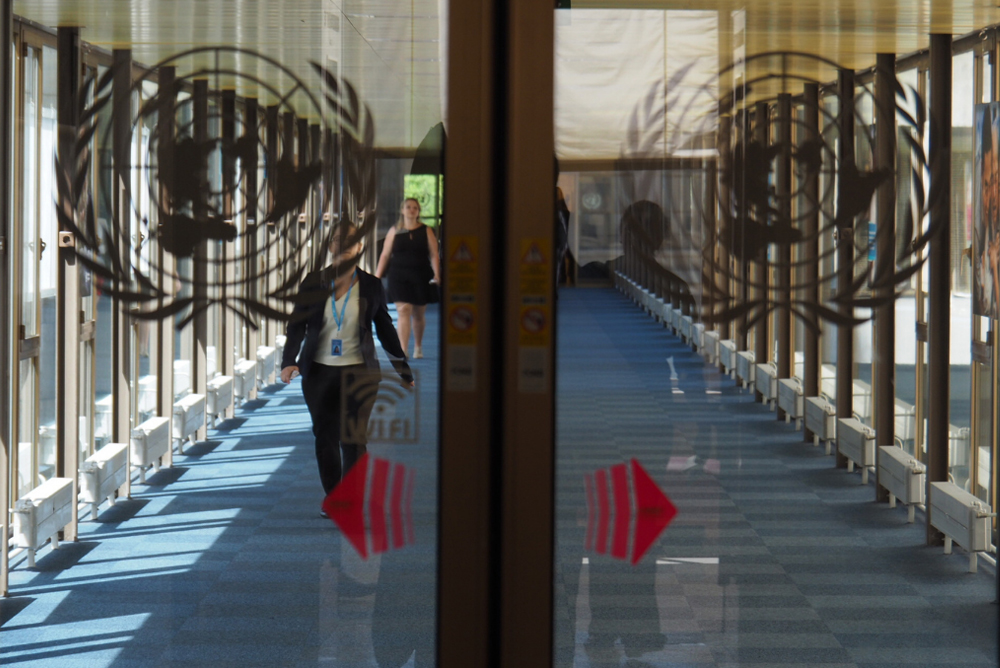 Our international systems of global health emergency response and pandemic preparedness are being reformed.  An International Negotiating Body (INB) has been convened to facilitate discussions on a new pandemic treaty, while a Working Group on Amendments to the International Health Regulations (WGIHR) is debating proposed reforms to the IHR (2005), the legally-binding instrument defining the rights and obligations of countries during global public health emergencies.  Both the INB and WGIHR processes will culminate in recommendations for the consideration of the 77th World Health Assembly in May, 2024. The People's Health Movement (PHM) is following both processes.  The purpose of these Global Health Governance Dispatches is to keep our partners and friends updated on developments in the pandemic accord and IHR negotiations, and to facilitate progressive advocacy as we approach this new era of global health governance. 
See the video from Geneva with Alice Fabbri (PHM's watcher) who explains why PHM watches the WHO. The film maker is Sebastien Sauges.