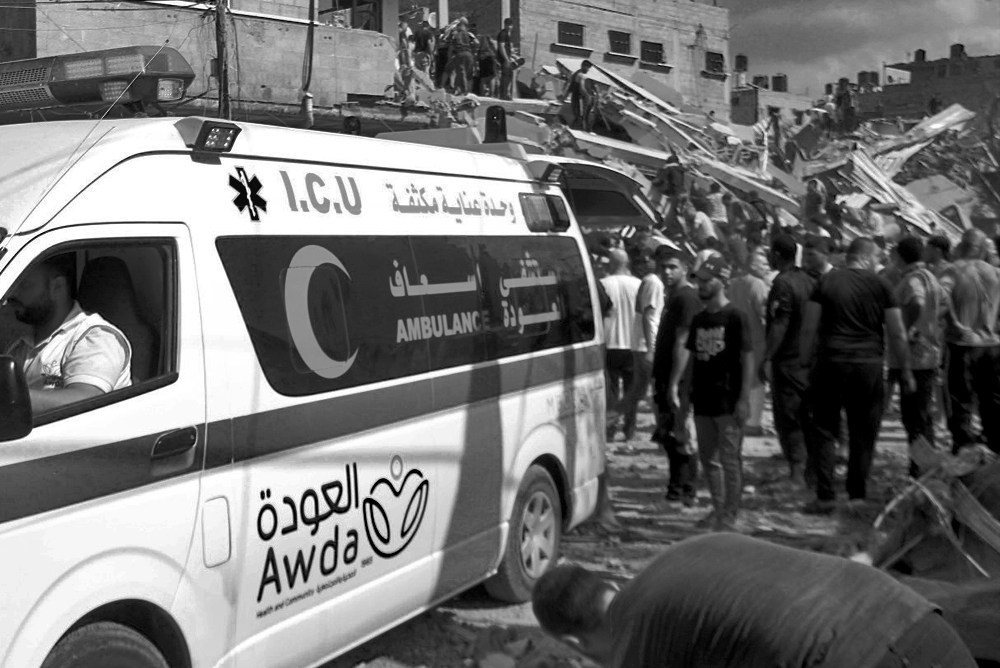 Latest in Gaza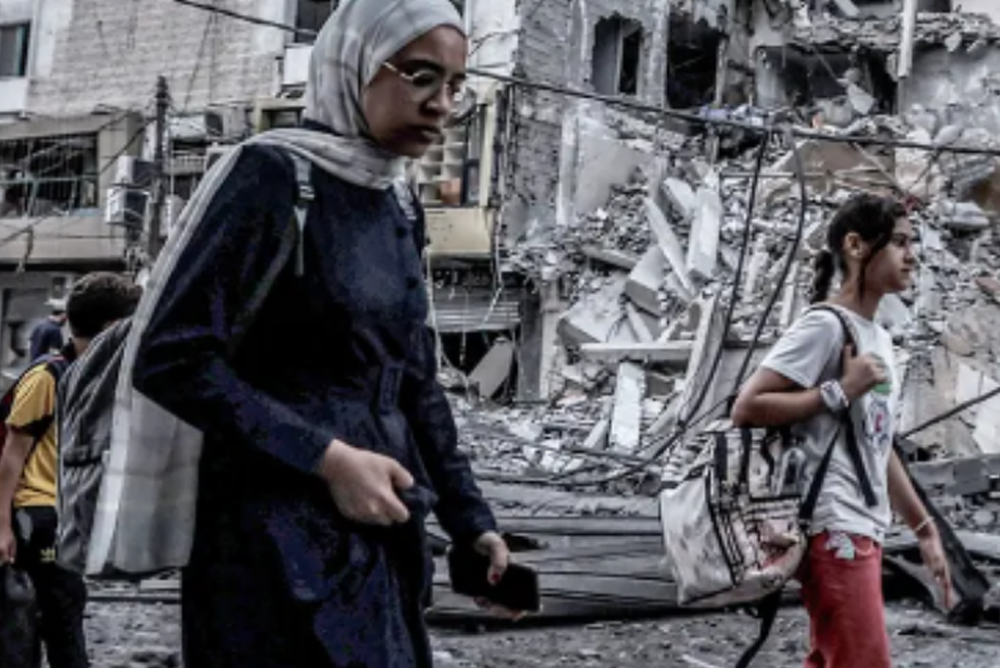 1. Health Workers and Organizations in Gaza  

AWDA health organization in Gaza, employs 438 professionals, who provide comprehensive health services to over 600,000 Palestinians who visit its facilities each year. These are distributed throughout the Gaza Strip as follows: Al-Awda Hospital - Jabalia (Tal Azzater), North Gaza (secondary health services) – Primary Health Services : Al Awda (Jabalia) Health Center, North Gaza, Al Awda Health Center (Beit Hanoun), North Gaza, Al Awda (Al-Nusseirat) Health Center, Gaza Strip Center, Al Awda Health Center (Bani Suhila), South Gaza, Al Awda Health Center (Rafah), South Gaza, Al Awda Health Center - Gaza city - Al Maqousi area. AWDA also has several community centers, including in Jabalia Refugee Camp.  
AWDA hospital in Jabalia: Al-Awda Community and Health Center in Jabalia is the first center established by AWDA. The health center has been in operation since 1985 and offers various health services: general medicine and emergency, ophthalmology, dermatology, and orthopaedic services. It also has an internal medicine and cardiology clinic, as well as a clinic for children, dental services and gynaecological services. Urology and neurology services are also available. The community center was launched in 1992. It focuses on women, children and adolescents. The community center organizes cultural events for the general public, but also offers legal and psychosocial counselling and guidance in cases of gender-based violence. Al-Awda Community and Health Center in Jabalia is composed of 4 floors, two of which belong to the health center (health services 2020: 29,262 beneficiaries), the other two floors belong to the community center for women and children protection, and youth empowerment (in 2020: 32,092 beneficiaries) 
AWDA as a PHM Member    
AWDA, former UHWC, is a PHM member and a long-standing partner of Viva Salud, the Belgian development cooperation. It is part of it's right to health program in Palestine, together with Health Work Committees and Bisan in the West Bank (DGD-program). The program focuses on promotion and prevention, on community outreach regarding the right to health, on strengthening the right to health working with youth and women groups, and community based org.   
In 2023, the project implemented various activities that focused on first aid and emergency protocols, strengthening youth groups and community based organizations that have ties with AWDA. These activities were part of the DGD-program 2022-2026. Those activities were exactly aimed at extreme emergency and humanitarian situations, at what is happening now:   
• The Youth Resolve initiative: creation of youth groups, strengthening youth on issues like the right to health, empowering young people to take action.   
• First aid – training for youth and women groups in Gaza.   
• Emergency protocols – informing youth groups what to do in case of emergencies. From their 6 monthly narrative report: "Four interactive Zoom sessions were conducted to provide young groups with essential information on how to deal with emergencies, personal and collective safety during times of crisis, including evacuation methods and reporting war remnants. These meetings aimed to empower youth and enhance their abilities to respond to challenges and emergency situations."   
• Urgent coordination/meetings - During the May 2023 Israeli aggression, from their narrative report: "An urgent meeting was held via Zoom for the youth groups affiliated with the center during the Israeli aggression on the Gaza Strip, with the aim of providing them with information and numbers related to medical centers and referral methods. This step comes as part of enhancing preparedness and readiness to confront any direct targeting of the community and ensuring the provision of necessary medical care during emergencies. During the meeting, comprehensive information was presented about the medical centers and health facilities available in the area, as well as highlighting the procedures and methods for referrals to be followed in cases of health emergencies. Participants were encouraged to use this information to guide and assist the community in the event of accidents or direct targeting."   
• Psychological assistance - "Provision of psychological support services through 10 meetings in various locations (schools and camps) where these activities come after the end of the Israeli aggression against the Gaza Strip". (from their narrative report)   
• Disseminating and distribution of brochures containing numbers of service providers regarding access to medical services in emergency situations. These brochures were disseminated by the groups part of the Youth Resolve initiative.   
• The AWDA advocacy officer, writing and disseminating the AWDA urgent appeals, is paid within the framework of the DGD-project. 
2. What happened?
On Friday October 13 in the afternoon AWDA received a message to evacuate within 2 hours. Israel afterwards pushed back the deadline to 6 am Saturday morning (14 October). 

In Al Awda Hospital Jabalia, in Gaza CIty, 53 babies have been born since the war broke, whereas in the Al Awda Hospital Al Nusirat, 306 newborn babies. The Number of deliveries in Al Awda hospital Jabalia is less than Al Nusirat due to the internal displacement of people from the north to the middle and south governorates in the Gaza Strip, and it is the same reason for the increased number in Al Awda hospital Al Nusirat. 

Operationally and logistically this was and still is completely impossible, patients in intensive care cannot be moved in that short a timespan. In an interview the director of AWDA hospital was very clear about this: "I got a call from the Israeli army Friday asking us to evacuate the hospital," Ahmed Muhanna of Al Awda Hospital in the city of Jabalia told Anadolu. "This is not possible. Some patients were evacuated, but some other patients cannot be transferred due to their serious condition. The hospital staff, including 35 doctors and medical aides, are determined to stay and provide health care to patients," he said. 

MSF, working from the hospital, supported that message, they denounced this war crime on its social media accounts: https://twitter.com/MSF/status/1712909047844700616  

Now, for what we know, 35 medical staff still present in the AWDA hospital in Jabalia. Today (October 15) they are still providing health services to the injured → https://www.facebook.com/100079681656155/posts/pfbid02pnszmeGF2qgc47hq96Y5uPKBYNeN7oLS CrYeKAZdk899ukTgMADZx9SU5WQK4YYal/   

The maternity, in collaboration with the MoH, is also still operational (for people of Northern Gaza) • Lots of people did NOT evacuate from Northern Gaza, so the Jabalia hospital of AWDA is still a health resource for these people. 

Previously to the Israeli evacuation order AWDA already lost 2 colleagues due to the heavy Israeli shelling, both were killed at their homes together with their families. The Jabalia hospital of AWDA was also damaged during the Israeli bombardments.  
 
3. AWDA fundraising campaign 

On Saturday 7th of October, AWDA shared its 1st urgent appeal, asking for help (in kind + funding), foreseeing a major disaster. On Sunday 8th of October Viva Salud coordinated with AWDA to start a fundraising campaign for AWDA in Gaza. Now, 1 week into the war, the fundraising campaign has been very successful. The solidarity with AWDA, with the people of Gaza was tremendous. The campaign was also adopted and widely shared by the People's Health Movement (PHM), Viva Salud is member of the PHM. Until today the campaign already raised more than 30.000 EUR. Viva Salud also applied for emergency support from different Belgian provinces.    
Campaign in ENG: https://vivasalud.koalect.com/en-GB/urgence-a   
gaza   
Campaign in NL: https://vivasalud.koalect.com/nl-NL/urgence-a-gaza   
Campaign in FR: https://vivasalud.koalect.com/fr-FR/urgence-a-gaza