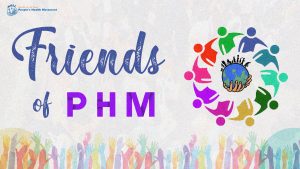 PHM is among the largest global networks of Civil Society Organisations and People's Movements working on right to health and universal access to healthcare services with presence in over 80 countries. Most of our country circles represent developing countries in Asia, Africa, the Middle East and Latin America.
Covid-19 pandemic has disrupted economy and work across the global like never before. Despite changed and difficult situation for advocacy, PHM has been undertaking a significant number of campaigns and interventions related to right to health and health equity at the country, regional and global level. Please read our Annual Report-2020 to know more about our activities.
Though most of the work of PHM is voluntary, we do require financial resources to support our activities. In particular, PHM needs an adequate and stable funding base to support campaign activities under "Health for All" programme.
We request you to become part of our Friend of PHM initiative and help us with financial contribution that would support our work. Such contributions enable us to remain uncompromising and independent in the positions we take on global and local health issues. Periodic contributions help us plan our activities on a long-term and sustainable basis. A promise of a yearly contribution for the next 3 to 5 years would help us implement a more stable and sustained strategic plan. One time contribution or quarterly contributions are welcome too. (Donations Page)
Friends of PHM can be individuals as well as organisations. We would like to mention your or your organisation's name on our website, if you wish to. 
You could become a Friend of PHM by registering here: