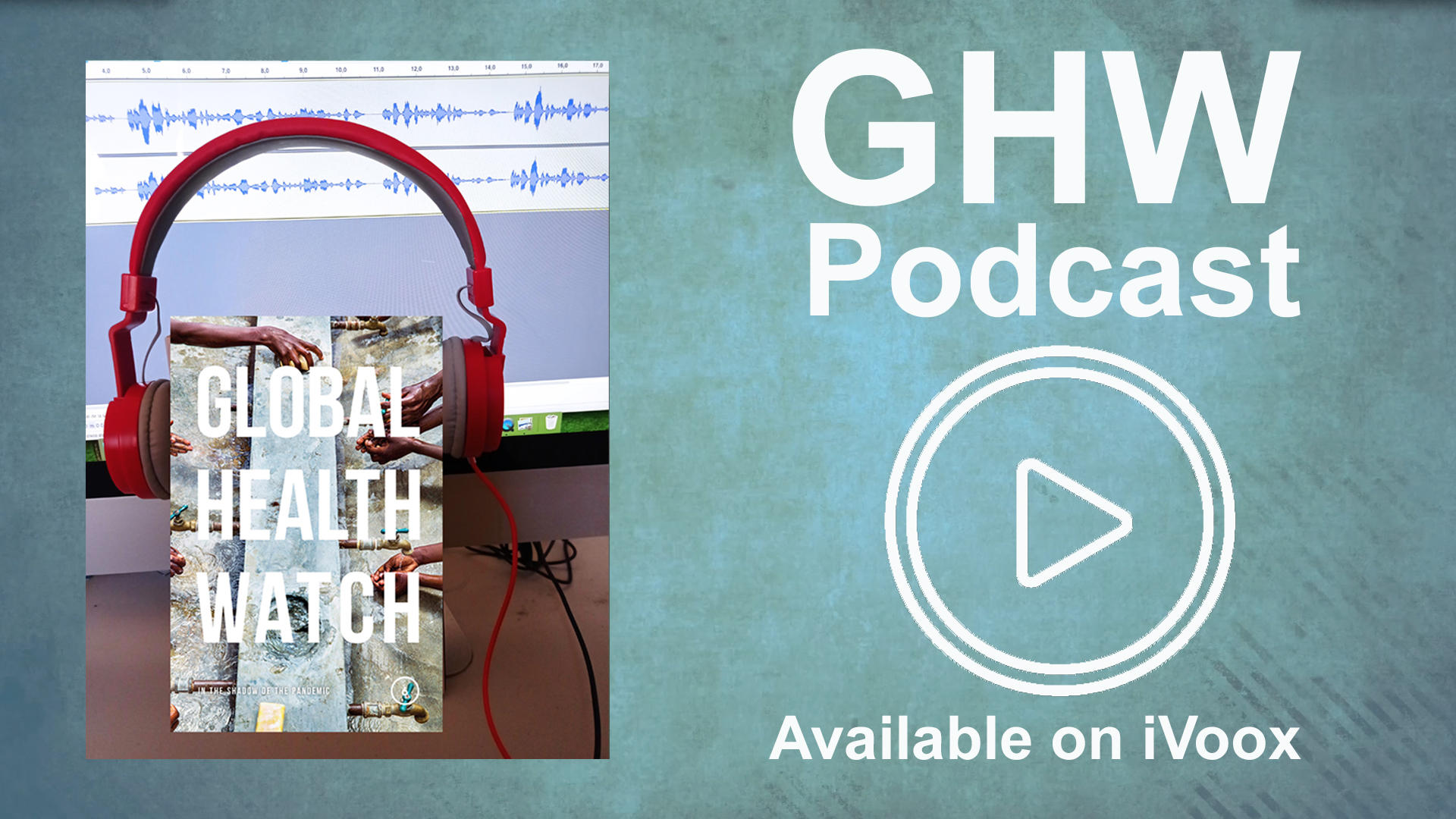 Welcome to the GHW Podcast, an audio show dedicated to PHM's flagship publication "Global Health Watch 6: In the shadow of the pandemic" (GHW6). As a way to spread the analysis and the experiences of struggle reported in the book. The GHW podcast is available for free on iVoox and in all four PHM languages (English, Spanish, French, Arabic).

The sixth edition of the GHW6 was published with Bloomsbury and in collaboration with organizations from around the world: Medact, Third World Network, Health Poverty Action, Medico International, ALAMES, Viva Salud and Sama. 

This audio series was co-produced by the People's Health Movement and the People's Dispatch. This Podcast series has been realized with the financial support of Rosa Luxemburg Stiftung and released on early 2023. 
List of credits 
Series Title: GHW Podcast

Podcast talk show
Season: 1

Episode Duration: 15-20 minutes

Executive Producer: Chiara Bodini

Producers: Jyotsna Singh, Miguel García

Co-Production: People's Health Movement – People's Dispatch

Spanish and French Voice Actors: Carolina Guzmán, Andrés Delgado, Andrea Leal, Julián Páez

Spanish and French Audio Editors: Luisa Fernanda Viatela, Fermin Garito

Arabic Voice Actors:
 Arabic Audio Editors: Mohit Sodha, Trina Shankar, Neha Mishra

The sixth edition of the GHW6 was published with Bloomsbury

Season 1 Sponsored by: Rosa Luxemburg Stiftung Foundation

A People's Health Movement Production.