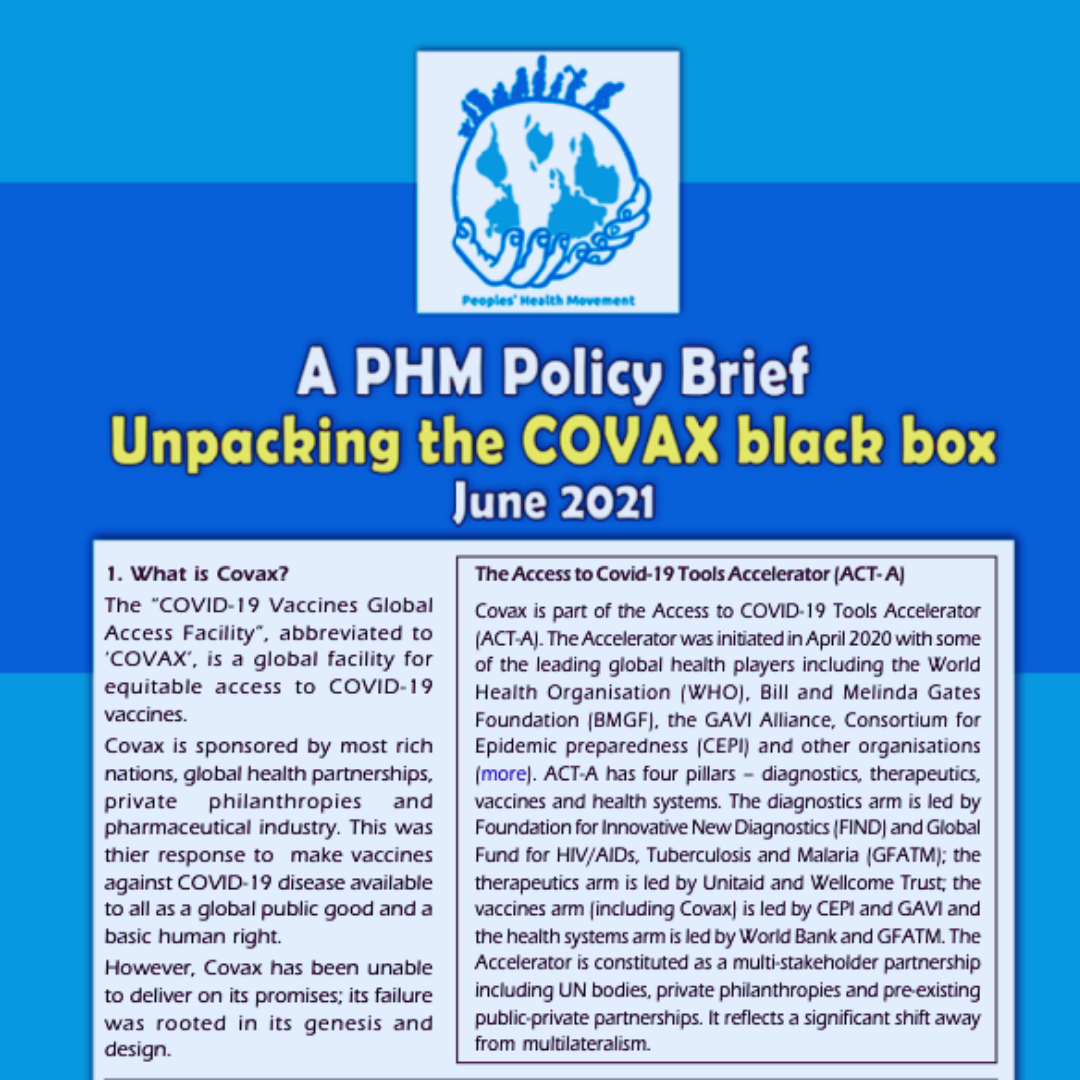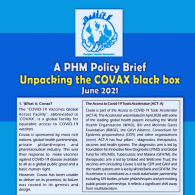 The "COVID-19 Vaccines Global Access Facility", abbreviated to 'COVAX', the vaccine pillar of Access to Covid-19 Tools Accelerator (ACT-A). It was created in April 2020 as a global facility for equitable access to Covid-19 vaccines. It proposes two sets of 'advance purchase agreements'. One between COVAX and vaccine manufacturers and another between COVAX and countries. Two subsets of agreements are struck between COVAX and participating countries; one for the 90+ 'self-funded countries' consisting of high income countries, and another one for 92 'funded countries', primarily low income and lower middle income countries. The latter would be supplied vaccines for a mere 20% of the population even though for 'herd immunity' to emerge, around 60- 80% of the population has to be vaccinated. The very design of "the only truly global solution to this pandemic," is infested with unequal distribution of vaccines. In reality, COVAX has not been able to meet even these modest goals. It promised delivery of 2 billion doses by the end of 2021, but could deliver only 83 million doses (a mere 0.4%) with half year gone by.
In this policy brief, we argue that COVAX was designed to fail because it chose the market solution rather than a global solidarity and human rights based solution. It did not work towards breaking patent monopolies and was put up as a counter to the World Health Organisations' proposal of a Covid Technology Access pool (C-TAP) which would have challenged intellectual property on Covid 19 technologies. Also, COVAX is not a multilateral platform but a public-private partnership with little accountabilities and riddled with conflicts of interest of pharmaceutical companies. It does not deliver 'value for money' as it pays the pharmaceutical companies monopoly prices despite record sums of public tax payers' money paid to the companies for vaccine development. The false hopes that COVAX has raised has served to distract from more effective routes to solving the challenge of vaccine access.
In this context, we demand the following:
1. Support the TRIPS waiver for all the Covid technologies and not just vaccines 2. Support WHO initiatives to create regional technology transfer hubs and distributed regional production 3. Through WHO, call upon all member states to insist on pharma joining a revised C-TAP based on mandatory open licensing 4. Insist on the publication of all the agreements between COVAX and the vaccine manufacturers, and of data pertaining to prices and delivery of the vaccines.
"Understanding the design failings of COVAX is critical to mobilizing around a new global strategy, a strategy which treats vaccines, and other Covid technologies as global public goods."