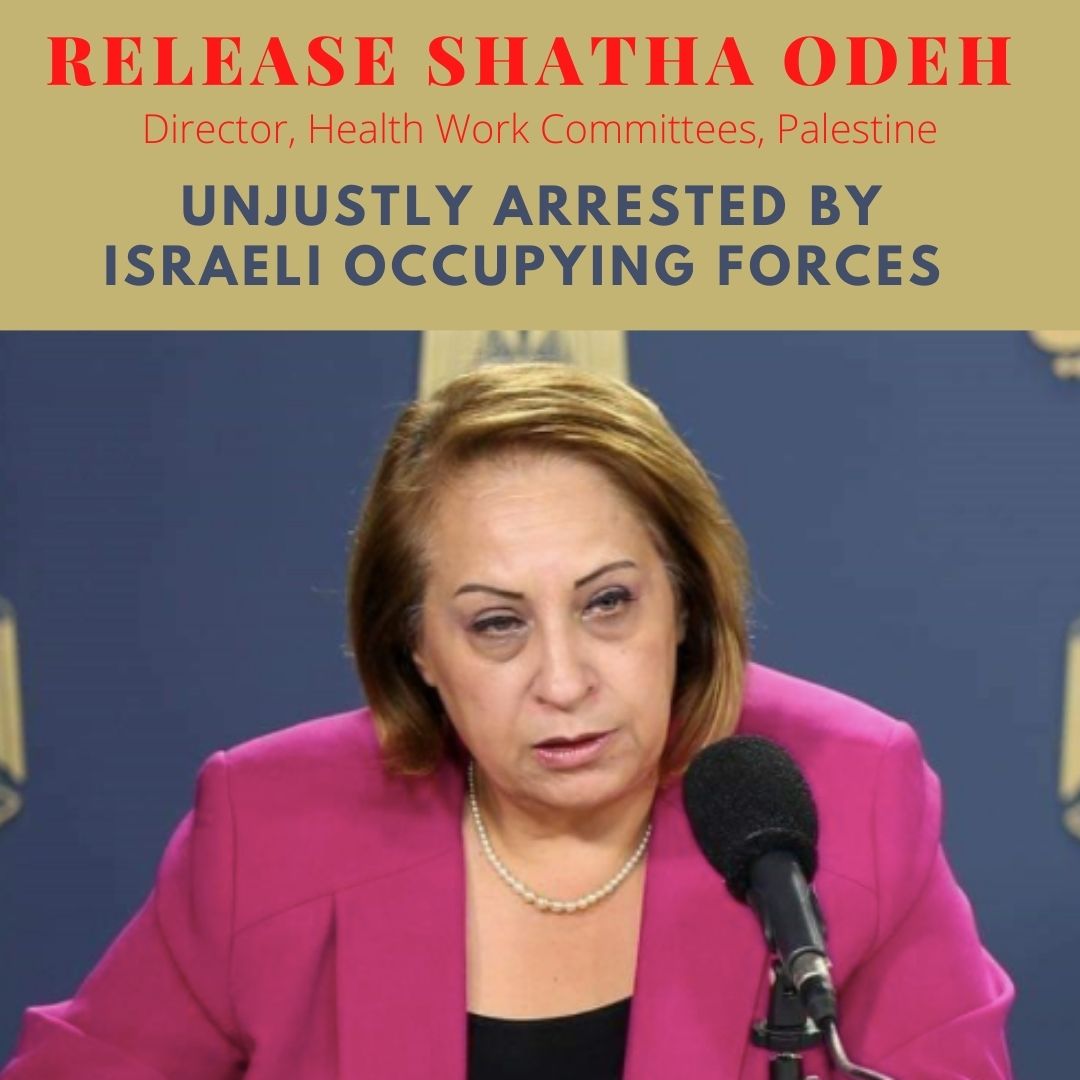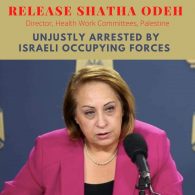 Shatha Odeh is a member of the Global Steering Council of the PHM and we condemn her arrest in strongest terms. She is also the director of the Health Work Committees (HWC), one of the most prominent Palestinian non-profit health care providers.
 The HWC itself has been facing unjustified attacks by the Israeli occupying forces (IOF). Last month its office was raided and forced to shut down for six months. The actions of IOF against a health organisation come in the middle of a raging COVID-19 pandemic, which is most unfortunate.
PHM calls for Shatha's immediate release and safeguard the important work of the HWC. We urge international organisations and foreign governments, who are genuinely concerned about the fate and health of the Palestinian people, to join us in our condemnation of the increasing criminalisation and delegitimisation of humanitarian and civil society organisations.
Read our full statement here.
English
Arabic
Spanish
French
Korean
Relevant articles, statements and appeals: