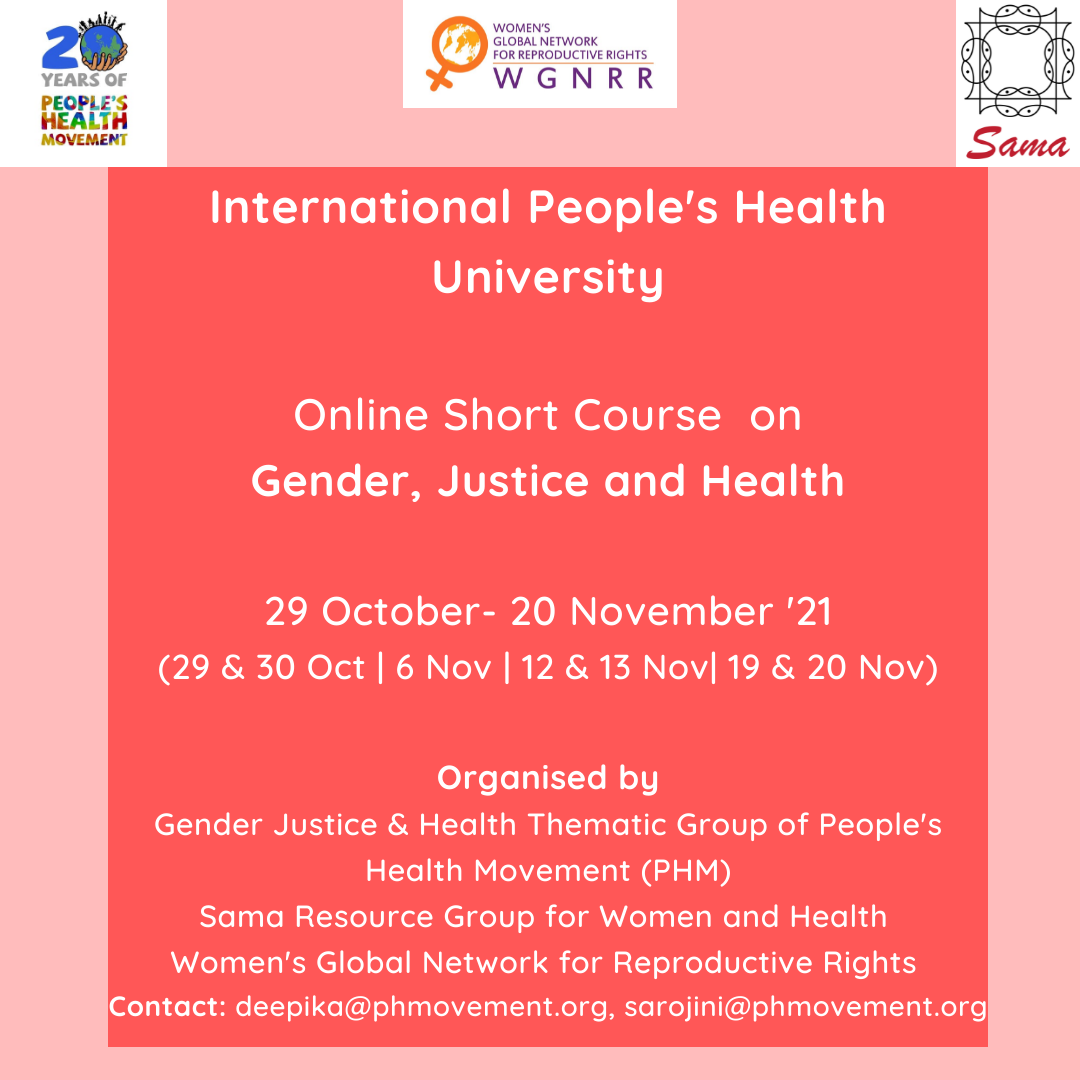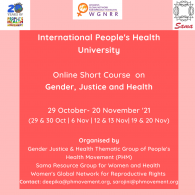 The Gender, Justice and Health Thematic Group of PHM, Sama Resource Group for Women and Health, and Women's Global Network for Reproductive Rights (WGNRR) are jointly organising an Online Short Course on Gender, Justice and Health from 29 October to 20 November, 2021. The course aims to examine and deepen our understanding of the socio-economic, political, and cultural contexts and the intersecting factors that impact our health and the realisation of our right to health; and how women, girls, and other gender-marginalised groups are being rendered more vulnerable to overlapping crises.
Click here
for the other details participants' info pack.
Click here
for the lits of readings used in different sesssions of the IPHU programme.