PHM Global Secretariat's Transition to Latin America from 2022
The Steering Council (SC) meeting of PHM held in April 2021 gave a mandate for shifting the Global Secretariat(GS) to Latin America from 2022. This transfer is in line with the movement's practice of rotating the secretariat across global regions.  With it the position of global coordinator has also rotated. There have been five global coordinators before, Dr. Qaseem Chowdhury from Bangladesh, Dr Ravi Narayan from India, Dr. Hani Serag from Egypt, Ms. Bridget Lloyd from South Africa and and Dr T. Sundararaman from India. The incoming Global Coordinator would be the sixth.
A global PHM Transition Committee and a Latin American Coordination Committee are facilitating the transition of GS to Latin America. There had been extensive consultations in the regional leadership in this regard. After a transparent selection process, both the Latin American Coordination Committee and the Transition Committee have unanimously selected Dr Roman Rafael Vega Romero as the next Global Coordinator and the Steering Council of PHM has endorsed the same.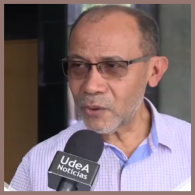 Dr. Vega (Roman Vega) has been a life long activist in political movements, social movements and trade union movements from his student days. He graduated as a medical doctor, and later specialized in health management during his post-graduation. He has a good knowledge of both Spanish and English, and got his doctorate on health administration and policy from University of Hull in UK. His professional career was in the faculty of public health and health administration, where he was a senior professor, when he retired. He is well known for his research and teaching. In one phase of his career, when a left wing government was in power, he was the secretary of health (which is more like minister for health in other systems) for the city of Bogota. He has worked closely with PHM on a number of research projects and has been a long time activist of ALAMES, PHM's main ally in Latin America and has been a health rights activist associated with a number of health movements. The selection team felt that he clearly brings great enthusiasm, passion, knowledge, skills and organizational wisdom gained from many years of work in multiple organizations to the position of the global coordinator and had therefore recommended his name.
Dr. Vega would be available as the incoming Global Coordinator from 1 December, 2021 onwards and the handover from the current global coordinator and transition of GS to Latin America will take place in January 2022. In consultation with Dr. Vega and the LA transition team, the other aspects of the transition to LA are being put in place. Dr. Roman Vega is a resident of Bogota, Columbia and would be functioning from there.
We welcome Dr. Vega to this important position and look forward to the further development of PHM over the next three years.