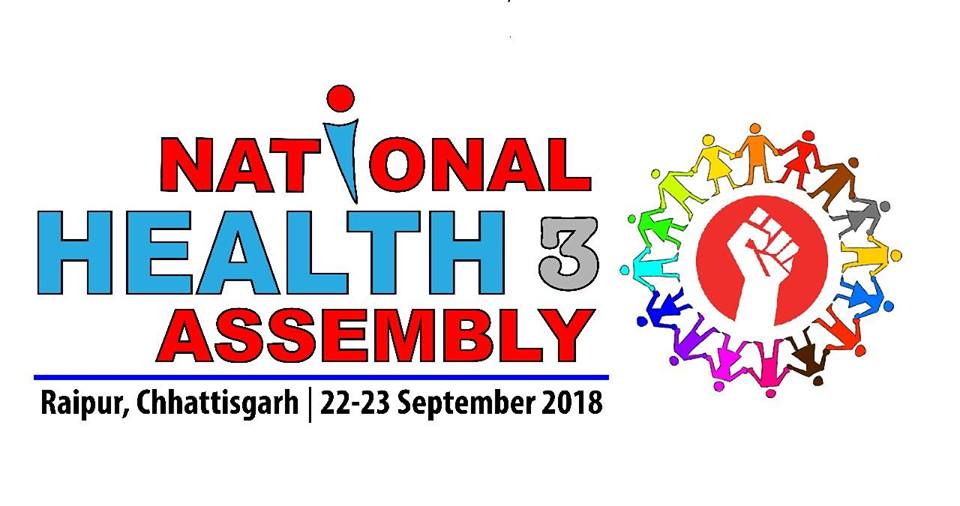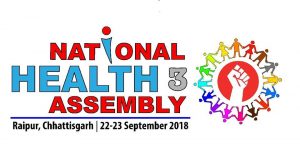 The Third National Health Assembly in India will be organised on 22-23 September at Raipur, Chhattisgarh, in Central India. Around 1,000 activists from across the country are expected to join the Assembly with the principal objective of evaluating and critically analyzing current processes and policies that impact health and healthcare at National/Regional/Local levels. The Assembly will also undertake a collective assessment of PHM India's (JSA) organizational and programmatic activities and provide a renewed mandate for the future.
The Assembly will include Plenary/Sub-Plenary sessions, self organised workshops, spaces for informal discussions and cultural events. The discussions at the Assembly will be around the following thematic areas:
– In Defense of Health Systems
– Privatisation of Healthcare ( PPPs/Insurance schemes/regulation of private sector)
– Gender and Health
– Access to Medicines
– Social Exclusion and Social Determinants of health
To view the concept note of the Assembly, 
click here
.