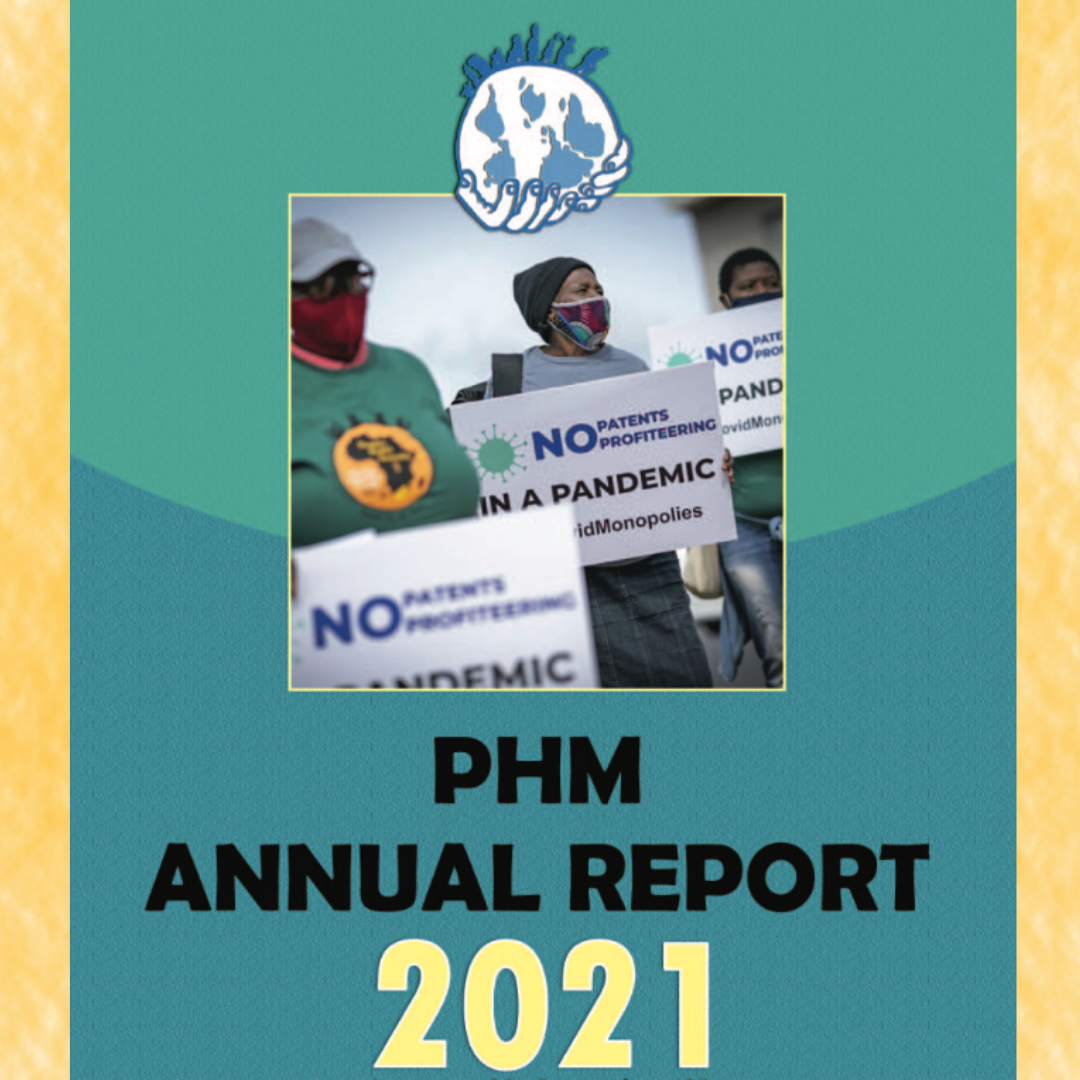 PHM Annual Report 2021 gives details of the work carried out by the People's Health Movement in the year 2021. The regional and country circles, and global programmes worked tirelessly despite the challenges posed by the consecutive second year of the Covid-19 pandemic, adapting to new modes of holding meetings and conducting various events.
The PHM Report 2021 focuses mainly on the actions developed by its activists, affiliated networks and friends at the country, regional and global levels to guarantee the right to comprehensive health care and other related rights in the context of the Covid-19 pandemic. It also charts out the efforts made to face challenges of the global climate crisis, protection of people against violations of their rights and most basic freedoms, and demanding that governments comply with their obligations towards them. The Report helps to reveal the economic, social, cultural, commercial and political determinants that underlie the emergence of epidemics and the distressing conditions that have allowed the systematic waves of cases of illness and death by Covid-19. It talks about some of the factors behind the disruptive relationships between society and nature that have led to the current climate crisis, affecting especially those social groups most vulnerable by the old and new government measures.
The Annual Report captures all this work and more. Click here to read the report in
English
.