PHA5 Individual registration process is now open for international participants
Health rights activists, human rights activists, ethnic people's rights activists, health workers, health rights organizations, PHM's affiliated networks, partners and organizations members, health policy makers, academics, PHM Members and individuals are all invited to participate in the 5th People's Health Assembly (PHA5) of the People's Health Movement (PHM) to take place in the city of Mar del Plata, Argentina, from 7-11 April 2024. This is the second time that PHA will take place in Latin America after PHA 2 was held in Cuenca, Ecuador in 2005.
Registration is now open for international participants (Registration for Argentinian participants will open in early January 2024). The registration form is also available in FRENCH and SPANISH
FIRST DEADLINE for registration is 11 December 2023. 
If you don't register before the 11th of December it will be hard to assist with the Visas, at least until February in which case we cannot assure to be able to fulfil time constraints for the visa procedures. Please register even if you have not yet booked your ticket."
Just follow these steps:
1. Create a new account for log in https://phmovement.org/user/register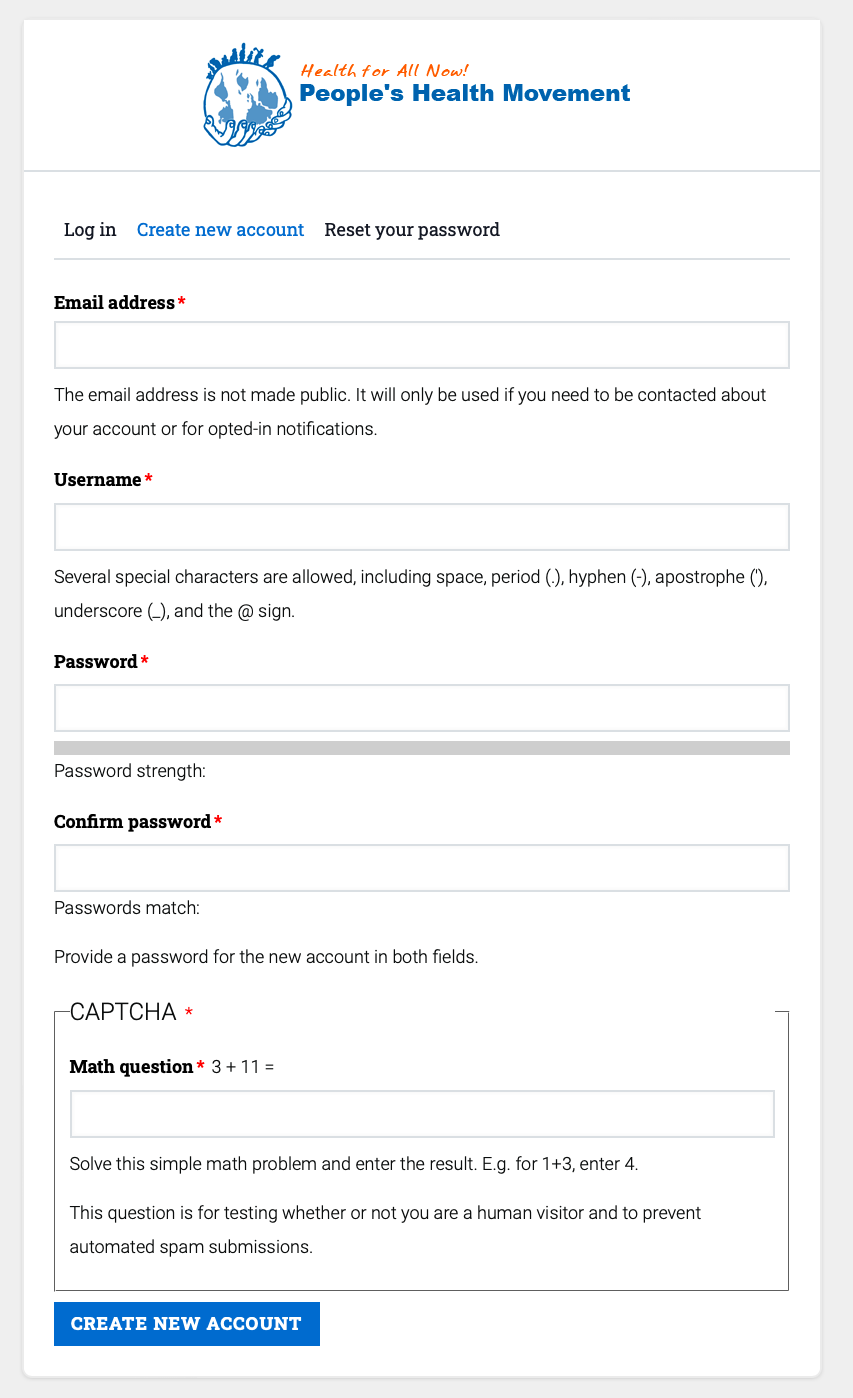 2. Confirm your account on your email address.


3. Open the individual Registration Application Form link and complete the information https://phmovement.org/registration-form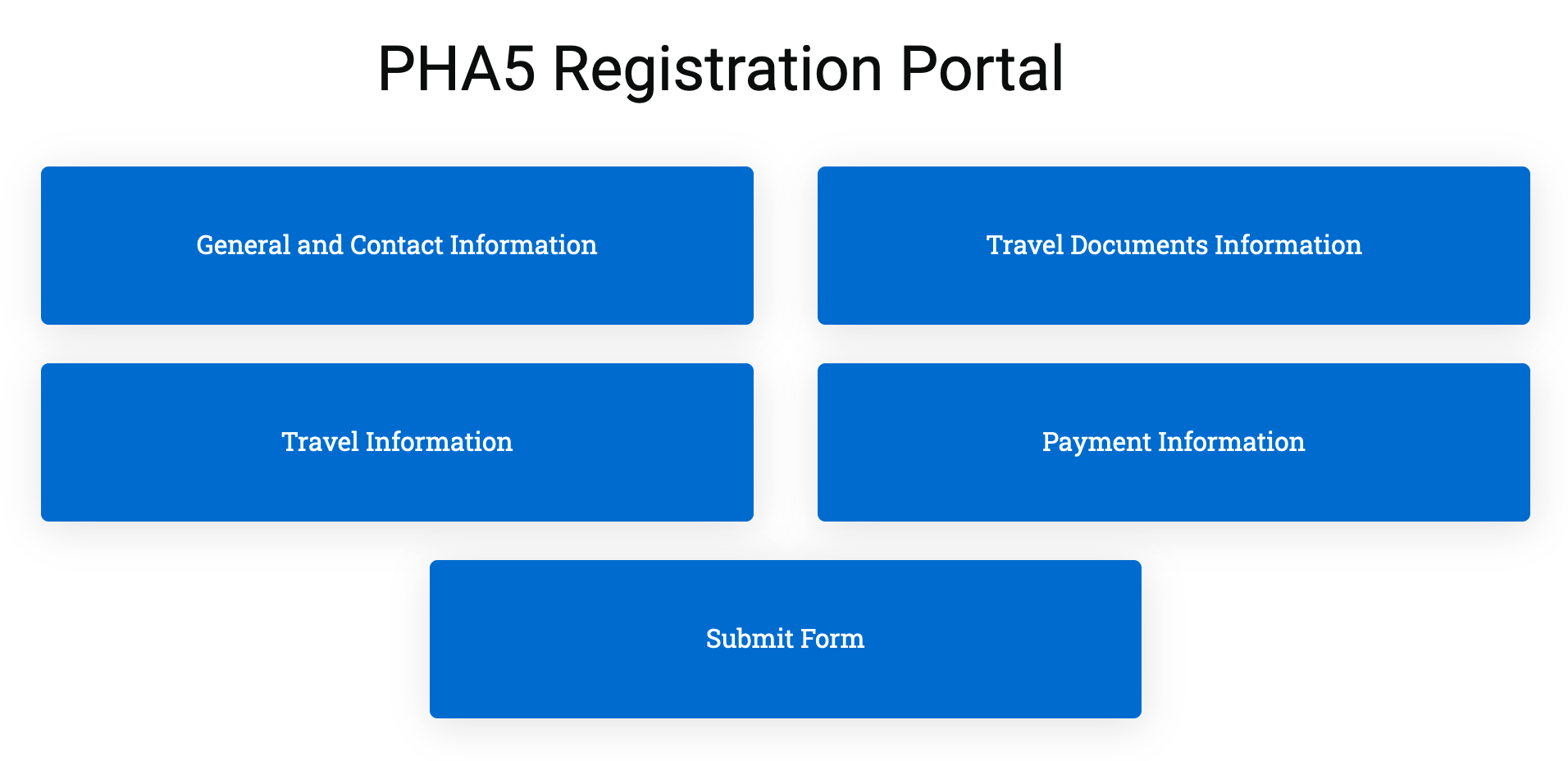 4. Participants must complete all required fields of the form. 
5. Click on the "Save" button to move to the next page (You can save and go back to edit the form if needed).
6. By clicking on the "Submit Form" button the individual registration process will be compleated. 
7. By clicking on the "Submit Form" button the participant certifies that the information provided is true. 
8. Once the form is completed and submitted, the participant will receive a letter of confirmation with information related to his/her participation in the event.
Payment information
(1) The registration fee is mandatory and it is:  
USD 400 for participants from high-income countries
USD 200 for participants from middle-income countries
USD 100 for participants from low-income countries
Payments will be coordinated through regional / local coordinators
Individual registration fees payment for non-PHM members will be coordinated upon arrival in Argentina at the registration desk.
List of countries: https://www.ilae.org/files/dmfile/World-Bank-list-of-economies-2020_09-1.pdf
The registration fee will cover: 
- accommodation in a modest shared facility; 
- three meals per day and 
- round-trip transportation from Ministro Pistarini International Airport - Ezeiza (EZE) and Aeroparque Jorge Newbery (AEP) Airport to Mar del Plata, Argentina. (on 6th and 12th of April 2023 only)
For any questions related to finance, please write to your regional coordinator.
 
People's Health Assembly (PHA) is one of the core activities of our movement, whose organization is a collective responsibility of all affiliates of the People's Health Movement (PHM) to convene health activists from all over the world to share their analyses, exchange experiences and build means of solidity.
In 2024 Argentina will host the PHA5. In order to ensure the mobilization of health activists from around the world and at the same time coordinate efforts for their participation in the Assembly in the city of Mar del Plata in April 2024, it is of vital importance to have personal data, origin, travel arrangements and registration fees for each participant.
The information provided here is for the exclusive use of the PHM through its Financial Host, Viva Salud, for the registration process of the Fifth World People's Health Assembly. The PHM or Viva Salud does not share information from its databases. If you are interested in receiving information from the PHM to your e-mail, please subscribe to our PHM Exchange newsletter.
Follow PHM on phmovement.org / X (Twitter): @PHMglobal / Instagram: @globalPHM / Facebook: People's Health Movement  / YouTube: People's Health Movement